A Straightforward Talk to Christian Leaders in Transition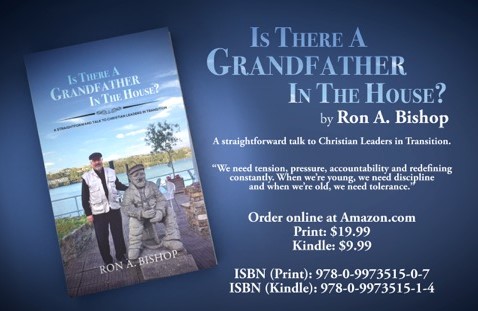 We need tension, pressure, accountability and redefining constantly. When we're young we need discipline and when we're old we need tolerance.
Some insights from this book:
This relay race is about the baton, not the runner!
Samuel went to anoint a heart and not a face.
Hello down there! How deep is that rut anyway?
Is "Decrease the new Increase"?
Do you really wish to die with your boots on!
Think of how beneficial the aging process is in your life.
Now is the time to reinvent yourself.
Print: $19.99
Kindle: $9.99
ISBN (Print): 978-0-9973515-0-7
ISBN (Kindle): 978-0-9973515-1-4